PERFORMER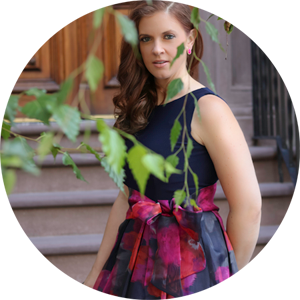 M aeve Höglund, soprano, has been praised by the New York Times as " a striking soprano," and one who " stands out among singers ." In her recent performance of Le nozze di Figaro with Opera Maine, Opera News proclaimed, "Maeve Höglund was a charming, fiesty Susanna, and her stellar soprano brightened the ensembles. Her fine rendition of 'Deh vieni, non tardar' was equally impressive for its warmth and feeling." And DC Metro Theatre Arts lauded her performance in David Hertzberg's new opera The Wake World: "The cast is headed by soprano Maeve Höglund as Lola…. she emerges as a superstar who encompasses brilliant high notes and chesty low ones with strong dramatic flair and believable acting."
Ms. Höglund made her Opera Philadelphia debut in the 2017-18 season as Lola in the world premiere of David Hertzberg's award-winning opera The Wake World. She also made her Michigan Opera Theatre debut as Susanna in Le Nozze di Figaro, and was soloist in Messiah with Milwaukee Symphony Orchestra. She returned to the role of Susanna later in the season with Opera Maine, and joined the Maryland Lyric Opera Studio in the summer of 2018. She will sing Leïla in The Pearl Fishers with Lyric Opera of Kansas City, Gretel in Hansel and Gretel with the Oregon Symphony and the title role in Lucia di Lammermoor with Maryland Lyric Opera in the 2018-19 season.
Her engagements in the 2016-17 season included performing Musetta in La bohème with Charleston Opera, Margaret Hughes in Carlisle Floyd's Prince of Players with Little Opera Theatre of New York, and Arminda in Mozart's La finta giardiniera with On Site Opera's co-production with Atlanta Opera. In the 2015-16 season, Maeve debuted with Opera Maine (formally PORTOpera) as Frasquita in Carmen, and with Long Beach Opera in Ter Veldhuis' The News. She also sang Giunia in Mozart's Lucio Silla for her Chicago Opera Theater debut, and was soloist in Carmina Burana with Tucson Symphony Orchestra.
Other past engagements included starring roles in Gotham Chamber Opera's production, Baden-Baden 1927, featuring works by Weill, Hindemith, Toch, and Milhaud; as well as Atilia in Cavalli's Eliogabalo. Dafne in Apollo e Dafne with Pocket Opera; Rose in The Clever Mistress and Lucrezia in My Last Duchess, both with Cutting Edge Opera. She was soprano soloist in Mozart's Requiem with the American Classical Orchestra and toured London with Wynton Marsalis, performing his Mass with the Jazz at Lincoln Center Orchestra.
Recordings include: David Hertzberg's opera, Wake World, Stefan Weisman's opera, Darkling, released by Albany Records, as well as the recording of the complete vocal works of Victor Herbert, released by New World Records.
A native of Olympia, Washington, Maeve was trained in piano, theater, and dance. Her exposure to both musical and dramatic theatre inspired a desire to master vocal technique, leading her to study classical singing and opera. She received her Bachelor of Music degree in voice from the New England Conservatory in Boston and master's degree from Manhattan School of Music in New York City.
Distinctions include winner of a Opera Awards Foundation Grant, Giulio Gari Foundation Scholarship, Gerda Lissner Award recipient and Bel Canto Vocal Scholarship Competition winner.